Ad-Aware Free Internet Security 8.3.1 [127.4 MB] ปกป้อง Torjan,Spyware ขั้นเทพ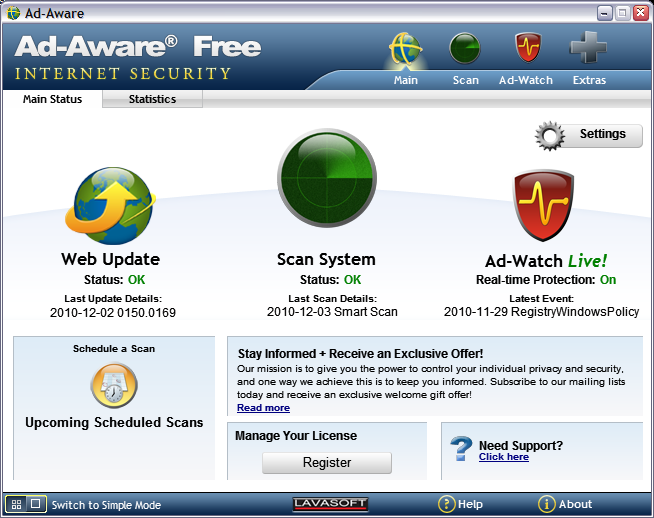 Ad-Aware Free Internet Security 8.3.1 ... หนึ่งในโปรแกรมีที่มีคุณภาพในการจัดการเพราะสร้างขึ้นเพื่อค้นหาและลบมัลแวร์และสปายแวร์ Ad – Aware มีชื่อเสียงเป็นอย่างดี การันตีด้วยผู้ใช้ทั่วโลก
Ad-Aware Free provides core protection against Internet threats. Featuring real-time anti-malware protection, advanced Genotype detection technology, rootkit protection, a scheduler, Ad-Aware Free Internet Security gives you the power to protect yourself online. Ad-Aware Free version is a complete malware protection that now combines Lavasoft's pioneer technology for anti-spyware with traditional anti-virus protection.
What's new in this version:
* Changes have been made to the archive scanning, improving Ad-Aware's ability to find malware within archives.
* A number of trusted programs have been added to the Ad-Aware whitelist, making sure that they are not detected.
http://www.uppage5.freehostia.com/a-aware8.html
Credit :
www.skupload.com
,Lavasoft